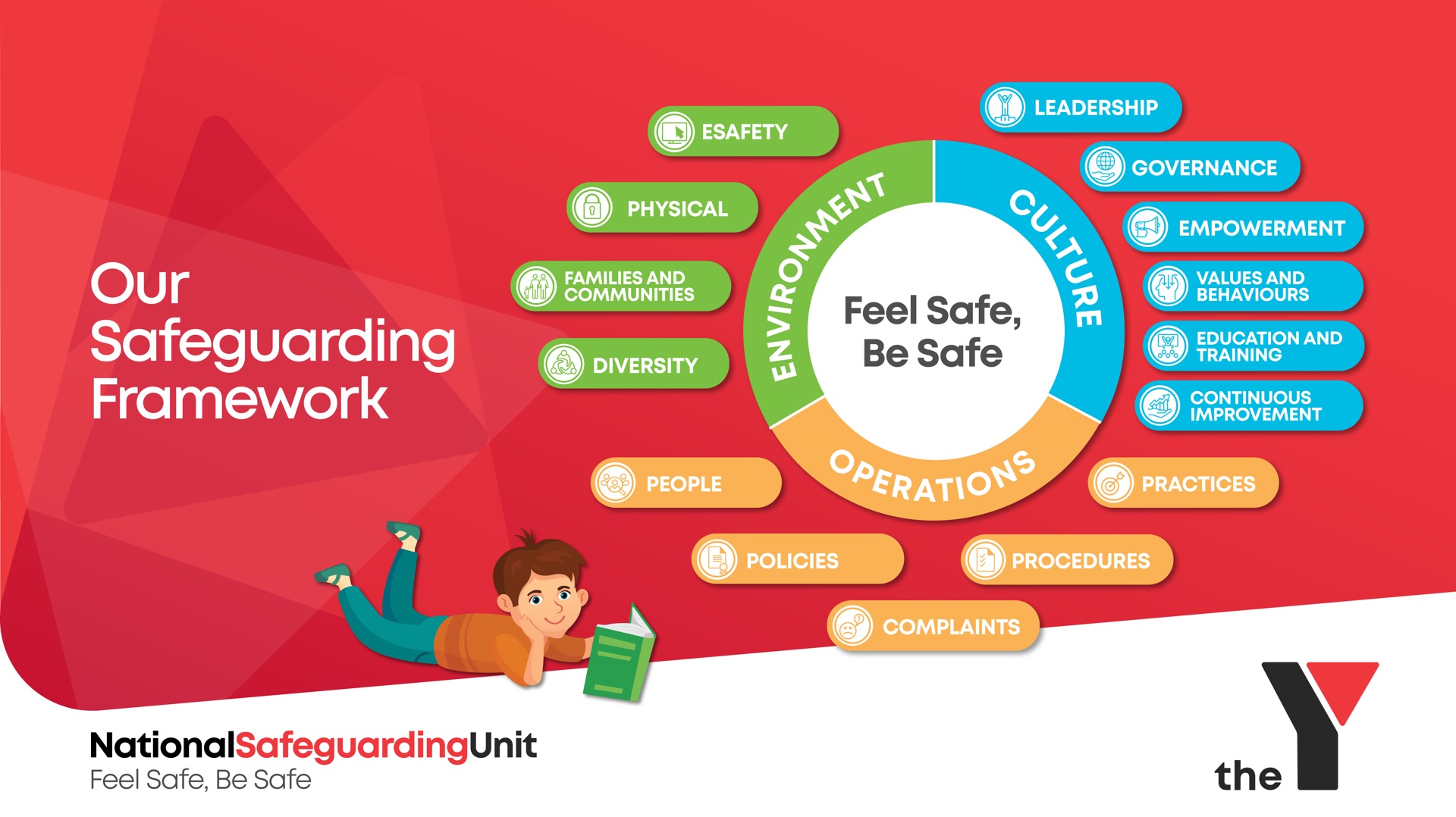 At the Y NSW, the safety, welfare and wellbeing of children, young people and vulnerable adults is our highest priority. The right to be able to enjoy a safe environment free from threats, abuse, neglect or exploitation is our service commitment.
We work hard to ensure the safeguarding of children and young people is embedded in our culture and at the forefront of everything we do. The Y knows that it is not just about having the right policies and procedures, it is also about being proactive.
Under the Safeguarding Children program, the Y participates in a voluntary accreditation scheme provided by the Australian Childhood Foundation (ACF).
Being accredited endorses the Y's efforts to actively pursue the highest level of child safety in our organisation and is highlighted by:
Our rigorous and robust recruitment, screening and induction process, where everyone working or engaged at the Y must have a valid Working with Children Check (NSW) or Working with Vulnerable Persons Check (ACT)
Comprehensive and ongoing training and professional development
An environment which is child friendly but limits an opportunity for a child or young person to be harmed.
---
More Information
Downloads